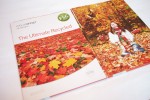 Your choice of Cyclus reflects your consideration for the environment. For you it is a paper with an environmental story that contributes to your message – superb quality, a beautiful texture and a unique subtle shade. The Ultimate Recycled!
Characteristics: Produced from 100% recycled fibres
Applications: Catalogue, Stationery, Magazines, Brochure, Promotional Print, Poster, Direct Mail, etc.
| Code No. | Sub. Weight | Color | Finish | Size | FSC™ | Recycled | Low carbon |
| --- | --- | --- | --- | --- | --- | --- | --- |
| CF080-1F | 80 gsm | White | Smooth | 900x640mm | | 100% | |
| CF100-1F | 100 gsm | White | Smooth | 900x640mm | | 100% | |
| CF140-1F | 140 gsm | White | Smooth | 900x640mm | | 100% | |
| CF200-1F | 200 gsm | White | Smooth | 920x640mm | | 100% | |
| CF250-1F | 250 gsm | White | Smooth | 920x640mm | | 100% | |
FSC

™

Recycled
100% recycled fiber (min.85% post-consumer waste)
Processed Chlorine Free (PCF)
Low Carbon Made
Acid Free
Biodegradable
ISO14001
BgVV
REACH
EN71-3
DIN6738
RoHS
The Blue Angel
NAPM
EU Flower


Rated "Excellent 98%" by WWF's "Check Your Paper" Scheme