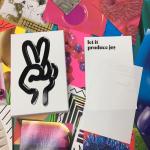 The special surface treatment (SST) of CORONADO®SST creates unmatched print performance for designers and printers alike.
Finish: Vellum, Super Smooth & Stipple
Characteristics: The finest uncoated paper with a special surface formation, it allows the ink to dazzle the eye.
Applications: Stationery, Brochure, Annual Report, Direct mail, Certificate, Invitation card, etc.
| Code No. | Sub. Weight | Color | Finish | Size | FSC™ | Recycled | Low carbon |
| --- | --- | --- | --- | --- | --- | --- | --- |
| CR282CK-2F | 104 gsm | Bright White | Vellum | 635x965mm | | 30% | - |
| CR382CK-8F | 118 gsm | Bright White | Vellum | 889x635mm | | 30% | - |
| CR382CK-2F | 118 gsm | Bright White | Vellum | 635x965mm | | 30% | - |
| CR482CK-2F | 148 gsm | Bright White | Vellum | 635x965mm | | 30% | - |
| CR582CK-2F | 216 gsm | Bright White | Vellum | 660x1016mm | | 30% | - |
| CR682CK-2F | 270 gsm | Bright White | Vellum | 660x1016mm | | 30% | - |
| CR782CK-2F | 352 gsm | Bright White | Vellum | 660x1016mm | | 30% | - |
| CR282SS-2F | 104 gsm | Bright White | Super Smooth | 635x965mm | | 30% | - |
| CR382SS-9F | 118 gsm | Bright White | Super Smooth | 864X546mm | | 30% | - |
| CR382SS-8F | 118 gsm | Bright White | Super Smooth | 889x635mm | | 30% | - |
| CR382SS-2F | 118 gsm | Bright White | Vellum | 635x965mm | | 30% | - |
| CR482SS-2F | 148 gsm | Bright White | Super Smooth | 635x965mm | | 30% | - |
| CR582SS-2F | 216 gsm | Bright White | Super Smooth | 660x1016mm | | 30% | - |
| CR682SS-2F | 270 gsm | Bright White | Super Smooth | 660x1016mm | | 30% | - |
| CR782SS-2F | 352 gsm | Bright White | Super Smooth | 660x1016mm | | 30% | - |
| CR282EG-2F | 104 gsm | Bright White | Stipple | 635x965mm | | 30% | - |
| CR382EG-2F | 118 gsm | Bright White | Stipple | 635x965mm | | 30% | - |
| CR482EG-2F | 148 gsm | Bright White | Stipple | 635x965mm | | 30% | - |
| CR582EG-2F | 216 gsm | Bright White | Stipple | 660x1016mm | | 30% | - |
| CR682EG-2F | 270 gsm | Bright White | Stipple | 660x1016mm | | 30% | - |
| CR782EG-2F | 352 gsm | Bright White | Stipple | 660x1016mm | | 30% | - |
FSC

™

Mix


30% post-consumer waste




Elemental Chlorine Free (ECF

)
Acid Free
Lignin Free
Green Seal